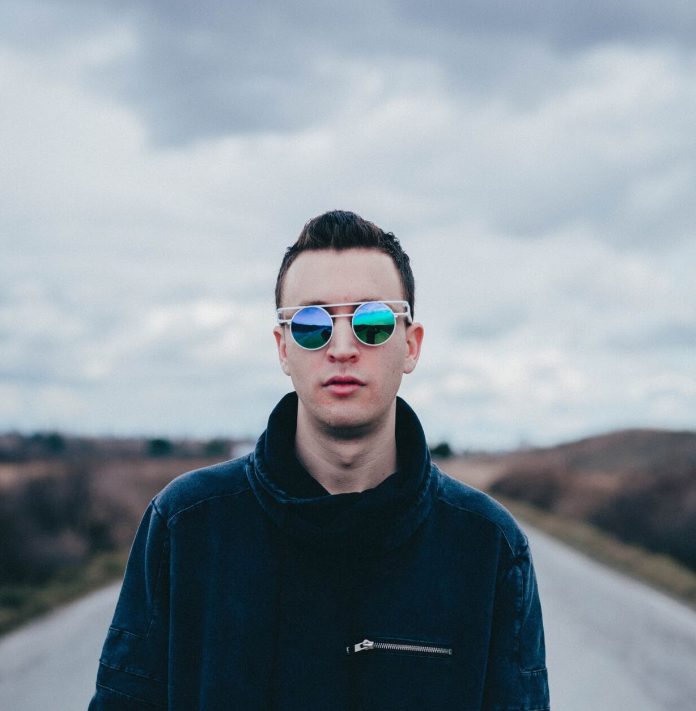 Vancouver-based Marcus James makes music that is difficult to box into a genre. Using house and EDM elements fused with alternative rock and pop punk sounds, Marcus James manages to do the seemingly impossible and create one gracefully complimentary sound using all of these influences. Making what he affectionately calls "emo house," this rising star musician has been touring across Canada to Ottawa and Victoria to headline his own shows and holds down a residency at Celebrities Nightclub in Vancouver. 

Listen to Marcus James' track 'Never Been Better feat. Amy Kirkpatrick' below.

We caught up with Marcus James and chatted about guitar, the fusion of genres and "the Gary Vaynerchuck of EDM". 

To those not familiar with you, how would you describe your sound?

I'm calling it emo house. I don't really know how else to describe it. I love dance music but I feel like there's an odd disconnect between a lot of producers and their vocalists that results in tracks being made that aren't really about anything. I draw a lot of inspiration from pop-punk and rock, and approach things from more of a songwriting standpoint.

How did it all start for you? Why music?

I played a few instruments in elementary school but nothing really stuck until Grade 9, when I started writing songs on my Dad's guitar. From there it took me all the way up until grade 12 to realize I was awful at singing and by that point I had discovered artists like Steve Aoki, Boys Noize, and The Bloody Beetroots. This was around 2011 when those guys were doing a lot of DIY electro stuff that definitely helped me build a bridge from the punk world to the dance world for me. I started producing electronic music in 2012.

What three albums would you say influenced your sound the most?

That's so hard. I draw influence from all over the place but a couple albums I'll never get sick of are Nirvana 'Unplugged' and Good Charlotte 'The Young and The Hopeless.' As for more current stuff I'm really loving the new Felix Cartal record 'Next Season.'

Are there any key pieces of equipment that you can't live without?

My guitars.

What are some of your key influences in your music? Whether it be the sound created by others, imagery, films or any kind of art form.

I always looked up to Steve Aoki for his work ethic. He's like, the Gary Vaynerchuck of EDM. Hands down one of the hardest working guys in dance music. As for imagery I'm head over heels for everything Mija does. The way she wraps visual art, video, clothing, and music together to create a story around her brand is really cool.

What is one sub-genre you think doesn't get the attention it deserves?

Future bass…. just kidding. 
Um, hard to say. Maybe the experimental electronic stuff that guys like Dawn Golden and Ryan Hemsworth are doing. The world needs more of that.

Any new or upcoming artists on your radar?

There's this alt rock/rapper kid from Vancouver, 'Angst.' He's killing it. We haven't even met yet but I'm stoked to run into him eventually, I'm a big fan.

If you could collaborate with any artist, living or not, who would you choose and why?

Lil Peep. I love his stuff so much, he really changed music for a lot of people. In the realm of reality though, I'm super pumped to be working with someone on one of my upcoming projects who I've been a fan of for years. I can't say more than that, and I have no idea when it's coming out… but when it does it's gonna be a big step for me.

What makes your live performances different from the rest?

There's definitely something to be said for being able to connect with your crowd, and tell a story with your set. I love throwing a crazy sweaty party but it doesn't have to be really hard music the whole time to make it so. I think I've gotten a lot better at balance and momentum in my sets over the past year.

What single night out has been the most memorable for you? As a performer? As an attendee?

Probably watching Porter Robinson play his first ever live Worlds set in Vancouver at the Vogue Theatre.

What can we expect from you in the near future? Any upcoming projects or gigs in the pipeline that you would like to tell us about?

My most personal track I've ever written comes out next month, followed by a single on a label I've been wanting to work with for around a year. I also have a side project that'll be launching this fall as well, we have a bunch of music finished for that and it's a huge breath of fresh air from anything out there right now.

Famous last words?

Community over competition. Every time.


Follow Marcus James: