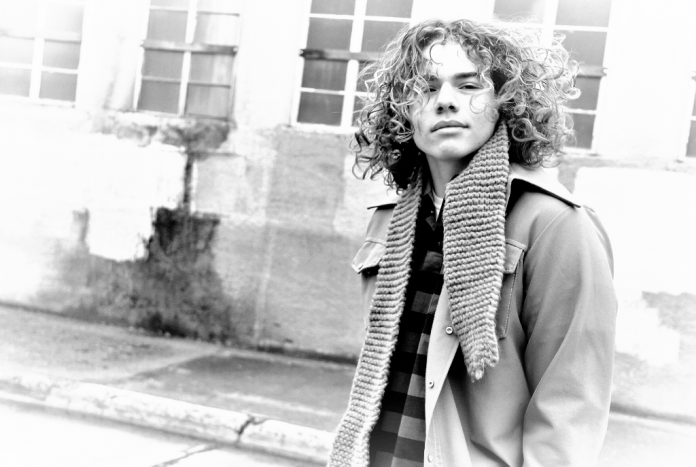 Although he has not even hit his 20's, ZenAware is a producer who clearly displays talent and versatility beyond his years. Based in Oregon, ZenAware has been honing his craft throughout his teen years, creating a unique sound that draws on the uplifting elements of pop and EDM music but also uses more complex elements of underground electronic genres. Above all, he seeks to make an impact with his infectious tracks; we have no doubt that he does, and will continue to do so.
ZenAware has just recently brought out a new track, featuring Los Angeles vocalist Suriel Hess and based on a cover of UK singer-songwriter Mahalia's 'Sober'. It's a track that'll get you over your ex in no time, with the heartfelt lyrics "You and I we're over / Me and you are done / When I wanted to be closer / You just wanted to run" and ZenAware's quirky melodies, turning the track into a triumphant summer heartbreak hit.
Listen to 'Sober (feat. Suriel Hess)' by ZenAware, below:
We caught up with ZenAware and chatted about inspiration, underrated genres and his upcoming album. 
To those not familiar with the sounds of ZenAware, how would you describe your sound?
I would have to say that it takes a lot of influence from all spectrums of dance music. A little bit of everything blended into a sound smoothie. Major elements come a lot from the future bass and pop genres, if I had to narrow it down a little bit.
How did it all start for you? Why music?
I was about 13 years old and all of my friends were getting in to drugs and alcohol. I didn't want to go down that path after seeing family members struggle with addiction. I had recently gotten into EDM and I really wanted to take a swing at it myself. I had always played the piano but I had no idea I could translate that into electronic music. Once I got the hang of Ableton it took off from there.
What three albums would you say influenced your sound the most?
Flume's debut album, and his second album "Skin". Another album that really inspired me was "Urban Flora".
Are there any key pieces of equipment that you can't live without?
Definitely my Akai keyboard. I wouldn't be able to come up with melodies without it.
What are some of your key influences in your music? Whether it be the sound created by others, imagery, films, nature etc…
I would have to say relationships, whether romantic or platonic. People's actions and the way they make me feel really inspire me to create, even in negative situations. I also get really inspired by nature.
What is one sub-genre you think doesn't get the attention it deserves?
Oh man that's tough… I don't know what it's really called but whatever genre Two Feet makes.
Any new or upcoming artists on your radar that the world should know about?
What single night out has been the most memorable for you? As a performer? As an attendee?
When I opened for Walshy Fire of Major Lazer. It was so packed! As an attendee, I'd have to go with seeing STRFKR in concert. It was so emotive and inspiring.
If you could collaborate with any artist, living or not, who would you choose and why?
Anderson. Paak his voice is so unique and smooth. I'd love to work with him.
What can we expect from ZenAware in the near future? Any upcoming projects or gigs in the pipeline that you would like to tell us about?
I have an album coming out on 11/30/2018. It paints the story of this last year and I'm so excited to share it with everyone!
Famous last words?
"Oops."
Follow ZenAware: