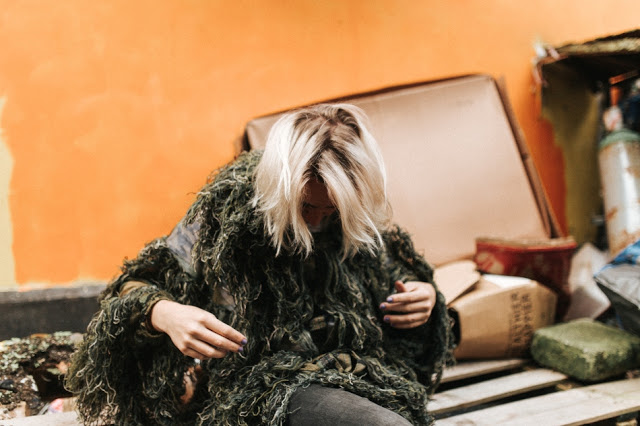 Cardiff-based musician MOGAN has shared their second single 'Hireth'. 'Hireth' will be featured on their upcoming EP Gutter (24th April 2020) via sinc(x) Records.  They have featured on Walya's Act Normal show for Noods Radio, Muze FM and Razorblade the Tape, and God Is In The TV Zine. Thus far, MOGAN's live performances include The Swansea Fringe Festival for The  Demimonde line-up(LGBTQ+), The Forte Project, Safe Gigs For Women. They have also performed with DIY punk outfit Hotel De Mari.
'Hireth' on Spotify – Apple Music
MOGAN is a firm believer in being comfortable with one's quirks. They also like to be open with their thoughts on topics including politics, divorce, and sexual identity.  The underground music scene is something that they enjoy, and regularly attend events close-by to where they reside.  MOGAN finds the far-out works of Bjork, Liars, Peaches, Dirty Beaches and  Broadcast highly influential to their overall style. Their resulting sounds are comparable to the work of Sophie, Arca, and The Knife.
MOGAN shares on the single: "There's no direct English translation for the word 'Hireth' but it's a Cornish word meaning 'The longing for something that doesn't exist'. That feeling really resonated when writing the song because I could never quite settle on its production and it never seemed to fit. I was ready to park it indefinitely but thankfully Minas saw its potential and elevated it beyond what I had ever imagined."
Follow MOGAN