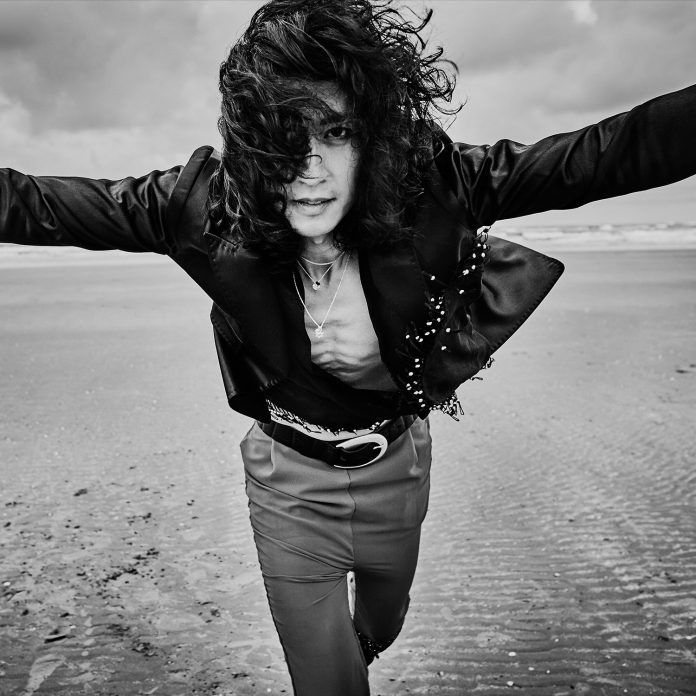 Image credit: Andy Tan
So it's obvious that we love the colour yellow here at Dave Rave. So much so that we sometimes miss the beauty in other colours. Ilja Alexander brought us back to our senses with his bright pink music video for 'Someday'. The single was released on 17 January via Green Monk Records with CLASH Magazine and Earmilk already featuring this vivid music video.
We've stepped away from our usual style in more ways than one with this particular feature. While we traditionally focus on the more upbeat side of pop, 'Someday' slows it down for us, providing the perfect wistful tune to elegantly break up our playlist.
Ilja Alexander shares how he also learnt to step away from his usual style:
"Two years ago, I realized I had always been greatly disconnected from my emotions and emotional concepts in general. Since then I have pushed myself to better connect to my emotions and as a result, my interests began to change, one by one, among them my newly acquired interests in jazz dance and musical theatre. I instructed the director of the music video to take me out my comfort zone in front of the camera, presenting the viewer with powerful emotions and movement, taking the viewer in my mind to dreams of time spent with a girl, interchanging with scenes of the real world where I'm alone at the streets, dreaming to meet my dream girl someday."
Read Ilja Alexander's full interview with Muze FM here
Follow Ilja Alexander:
Website – Facebook – Twitter –  Soundcloud  – Instagram – Youtube – Spotify