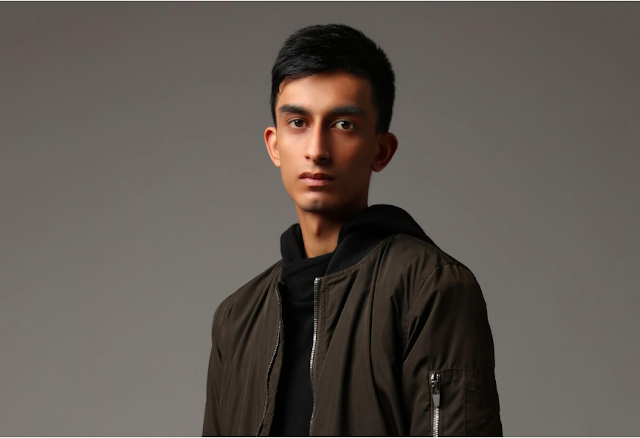 We recently spoke to up and coming EDM producer Jai Nova who has received great response in the industry and hails from Dubai. He is one of the latest artists we've had the chance to talk to after coming across his work on Soundcloud. Immediately I was drawn in by the unique sounds that he incorporates into his music. His strong grasp of lush sounds and electronic elements make him a powerhouse in the music industry. We ask him a few questions to figure this complex musician out.

Hi there, how are you and what are you up to today?
Hey ! Im doing great thanks ! Im currently in the studio wrapping up some new music!
To those not familiar with you, how would you describe your sound?
I don't really have a particular sound as I'm known to experiment with different genres but my recent projects have very commercial/electro pop sound.
What are the 5 albums and artists that have influenced you the most?
In no particular order: "True Colours" by Zedd, "Encore" by DJ Snake, "Adventure" by Madeon, "Memories…Do Not Open" by The Chainsmokers and "R3hab" by Trouble. Not because they have some insane records but because each of these artists have crafted their art so well that they take you on a journey through sounds. This kind of approach is something I am trying to develop myself in my work.
What other artists do you really like at the moment and why?
Im a huge fan of Fabian Mazur at the moment. His records are sonically incredible. I always get an adrenaline rush listening to his work. 2 Upcoming artists on the radar would be Axollo and Retrovision. These 2 artists are amazing at their craft as well. Keep an eye out for them!
What are some of the key pieces of gear you use to write your tracks in the studio? Or do you prefer to use software and plug ins?
I start off simple with a piano or guitar and as my ideas develop I start composing on my Macbook Pro using Logic X. Im more of a "in the box" guy when it comes to the nerdy stuff. My favourite plugins are Serum by Xfer, Kontakt by Native Instruments, and everything by the guys at Waves.
Has your arsenal of equipment changed much since you first started?
Yes a lot. I started with a laptop and headphones using stock plugins on logic 9 at the age of 13. You can imagine how dreadful I sounded back then haha ! I still have all my old files!

Do you enjoy playing to an audience or working in the studio?
Its more of a full circle scenario for me as Im inspired to get in the studio after a show and once Ive made a track Im excited to test it out in a show so its a bit 50 50. If I had to choose I think playing out because peoples reactions fuel me.

If we gave you the budget to put a line-up together for a mini fest, who would you book and where would you play?
In the deserts of my hometown Dubai looking over the skyline with my homies Martin Garrix, The Chainsmokers, Skrillex, Madeon, DJ Snake, Zedd, Fabian Mazur, Dubvision, Myself, Dillon Francis…I think Ive blown the budget already right?
If you weren't a musician what would you be?
Probably still in the creative field. Im a bit of a perfectionist so Graphic Design or Architecture most likely.

Do you have any information regarding upcoming releases, projects, DJ mixes or collaborations in the pipeline that you would like to tell us about?
I can't actually reveal a lot because my team will kill me but all I can say is there is sooo much new music coming over the next few months so watch my space!
Listen to Jai Nova 'Heart is a Liar' Remixes