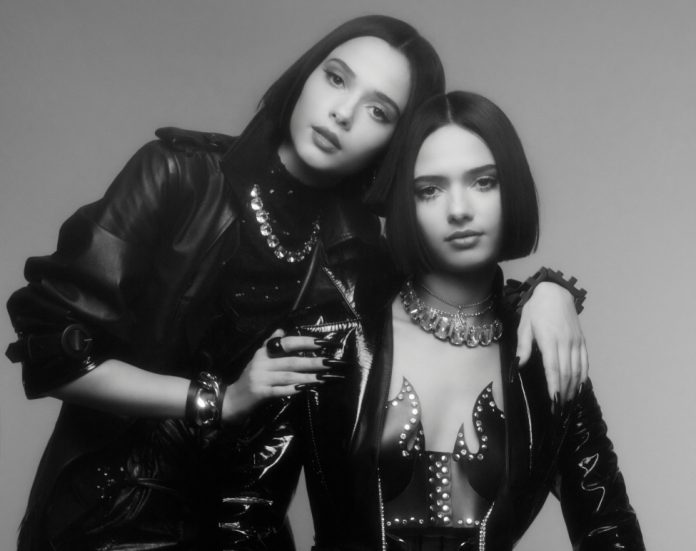 Purple Disco Machine's latest album Exotica features trail-blazing duo Bloom Twins on 'Opposite Of Crazy.' The album was released on 15 October via Sweat It Out. 
The Bloom Twins are Anna and Sonia Kuprienko. Earlier this year they collaborated with Grammy Award-winning icon Benny Benassi on 'DayDream' which was released on Ultra Records. The Twins have tongues wagging in both music and fashion circles –  their track 'Love Me Right Now' was picked up by jewellery giant Pandora, and sees the twins star in their global online campaign, and they've piqued the interest of publications like Vogue, Numero, Wonderland and ID.
'Opposite Of Crazy' is distinguished by the Bloom Twin's characteristic musical poise that renders the track with stunning lucidity, and rewards repeated listens. The somewhat sombre lyrics are balanced with hypnotic instrumentals and delivered with the Bloom Twin's distinctive blend of alt dark synth-pop.
Speaking of the track they remarked: "'Opposite of Crazy' was a crazy experience from the very start.  During the pandemic we got in touch with Elderbrook whom we admired for a very long time. We ended up writing a little demo and shared it with Purple Disco Machine who not only completed the work but elevated it with the power of all that we love about the 80s. Pump it up in your car to work, in your earphones on the train or even on your boombox and everything will seem less crazy or just the right crazy."

Follow Bloom Twins:
Website – Facebook – Twitter – Soundcloud – Youtube – Instagram – Spotify
Follow Purple Disco Machine:
Website – Facebook – Twitter – Soundcloud – Instagram