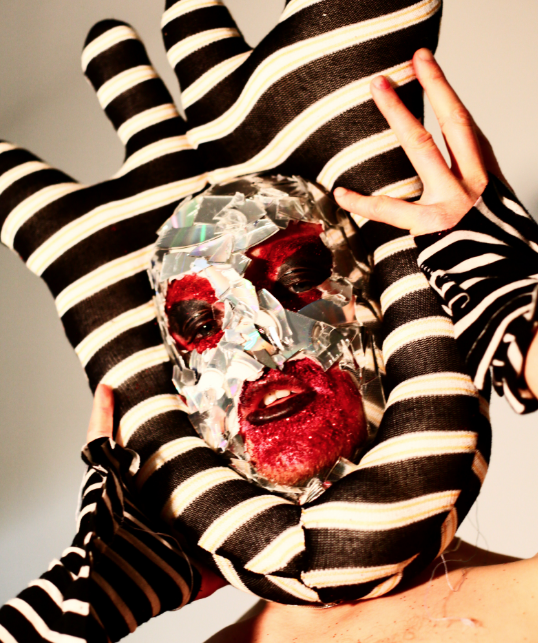 Photo credit: @pappedbypercy
Lynks shares 'Pedestrian At Best', the first track from his forthcoming EP. With the blessing of Courtney Barnett herself, Lynks deftly transforms one of the finest rock songs in recent years in to a roaring, dance floor anthem.  
"Courtney's original version of 'Pedestrian At Best' was one of the first tracks that inspired me to start writing music. There was something in the specificity and the humour of the lyrics that made me realise, 'holy shit, I could write songs about ANYTHING'. And so at the start of lockdown when I got my first synth and I was learning how to use it, I thought why not try and do my own spin on it as a kinda technical exercise. But then it ended up sounding amazing. I performed it on a live stream, a bunch of people asked me if I would release it and now here we are! I'm so happy to be paying homage to the ICON that is Courtney Barnett and to be turning her existential punk anthem into an unapologetic gay-club-ready banger." Says Lynks.
Watch the weird and wonderful, self-directed video that perfectly captures the angst and dark humour of the song HERE.
In merging visceral industrial pop, gender-fuck drag and a legendary live show, Lynks has established a name for himself remarkably quickly. Emerging from Bristol, via South-London hit-factory The Windmill, he's been tipped by The Guardian, Loud and Quiet, DIY, Jack Saunders and Elton John as one to watch this year. Smash Hits Vol.1 was released in July to acclaim and features 'How To Be Successful', a slice of unapologetic existential Gen-Z angst, the rubbery, rule-breaking 'Str8 Acting', the playful yet anarchic 'I Don't Know What I Want' and more. They've sold out headline slots across London, Bristol, Edinburgh and Margate, and performed alongside acts like Goat Girl, Shygirl, Sorry and Scalping.
'Pedestrian At Best' marks the start of a new chapter for the rising star, watch this space for more from Lynks.
Follow Lynks: