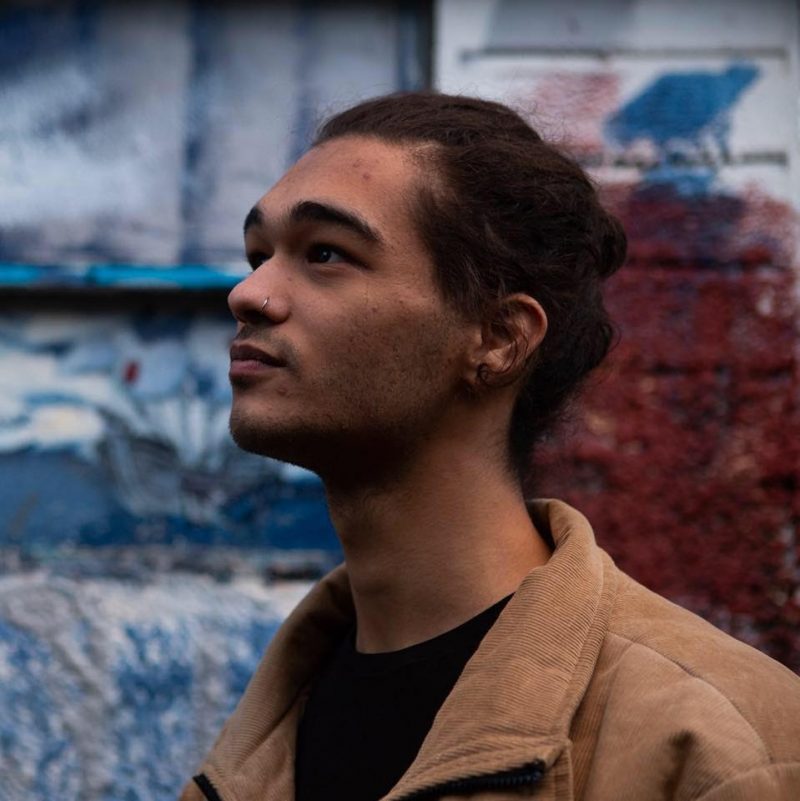 Joe Nix has released new single 'Bad 4 Ya', following closely on the tail of the North Londoner's recent debut track, 'Yikes' with both releases produced by London-based writer, engineer and producer Cashy (formerly of Columbia-signed Cash+David). 'Bad 4 Ya' is now available to stream across all platforms.
Couched in bright, immersive production from Cashy, new track 'Bad 4 Ya' thrums with 23 year old Nix's obvious knack for engaging songwriting that is both frank but hooky. Written during a break from a string of making-ends-meet jobs in London crashing on a mate's sofa, Joe went on to cut the new track at Cashy's home studio during the latter stages of lockdown.
Currently locked down with family in Kentish Town, Nix grew up against a backdrop of motion & progression, ever since work commitments took his Panamanian-British mother and British father – with a young Joe in tow – from Birmingham to South America. Going on to spend two years immersed in life in Paraguay, the family's eventual return to the UK – relocating in quick succession between Essex, Birmingham and Blackpool, all before Joe had turned 4 years old – was fraught with change. It's an unsettled period Joe is fairly sanguine looking back on, aside from the loss of total fluency in Spanish & native Paraguayan language Guarani. "When we got back to the UK my Mum just stopped speaking to me in Spanish and it's totally gone – I need to get myself on Duolingo!"
Nix stumbled across his capability for relatable, disarmingly blunt songwriting by chance, during an unfulfilling college course, following another fresh start in West Yorkshire in the wake of his parents' split. Writing songs to kill time on the train back from classes, and spurred by an all-or-nothing focus (early songwriting sketches also included tackling Ed Sheeran's 'A Team' as an answer song from the girl's perspective), Nix soon traded in training for veterinary college for a music tech course, now newly settled just outside of Liverpool. It's a move that crystallised a firm passion for both song-writing and creating music, and as both 'Yikes' and 'Bad 4 Ya' indicate, the risk is paying off in spades.
Follow Joe Nix: